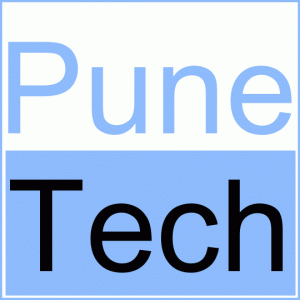 PuneTech is a non-commercial forum intended to bring together in one place all information about interesting software technology in Pune – the companies, the tech user groups and organizations, the people, and the technologies, the news and the events.
PuneTech has been running since March 2008, and in this short time it has been very successful in filling the information gap that existed in the tech ecosystem in Pune. PuneTech reaches about 10000 subscribers on a daily basis many more direct visitors (this figure is for May 2013). With a Google Pagerank of 7, PuneTech is one of the top-ranked websites in Pune. The PuneTech calendar has become the most comprehensive source of information about tech events in the city. The PuneTech Linkedin Group is one of the largest Pune related Linkedin groups.
Who runs PuneTech?
PuneTech is a community-driven, non-commercial initiative. To ensure that the content remains free from bias and vested interests, we do not accept any money, from any source, for any purpose whatsoever. PuneTech was started by, and is mostly run by Navin Kabra. Amit Paranjape is a key advisor and evangelist for PuneTech, and one of the top volunteers. The friends of PuneTech provide us with strategic guidance from time to time. Another special mention goes to the Pune OpenCoffee Club (an informal club of Pune startups), which has a close symbiotic relationship with PuneTech. There are a number of other people, too numerous to mention, who contribute in varying degrees.
If you can help please get in touch.
How to use this website:
Editorial Policies
The content on the PuneTech blog (i.e. the front page of PuneTech) is controlled by the PuneTech editors, we have published the editorial guidelines used to determine what goes on the frontpage. Comments by our readers form an important part of the information on this site, and we encourage all kinds of comments, especially ones that disagree with our content. However, the comments must be in line with our comments policy, and we do occasionally delete comments that violate these guidelines.
Similarly, the PuneTech calendar, is a calendar updated by the PuneTech editors, with submissions from the community. People are encouraged to post events to it as long as the event is in Pune and related to technology.
Please send us your comments, suggestions and feedback.
Press Kit – Logo, Founder's Bios, Photos
Please click here to get a high resolution copy of the PuneTech logo. For photos and biographies of PuneTech's founders see their individual pages: Navin and Amit.