(GS Lab, a high-end, specialized, outsourced product development and software services company, that was founded by Shridhar Shukla and Sunil Gaitonde in 2004, has now grown to 650+ employees, and has also spun off kPoint Technologies a product company. Recently, CTO Atul Narkhede took over as CEO and MD of GS Lab. We took this opportunity to talk to Atul about the transition, where GS Lab is now, and where it is going.)
You have been associated with GS Lab since the beginning. Can you briefly talk about your transition into this new role? What will Shridhar Shukla and Sunil Gaitonde (Founders of GS Lab) be focusing on?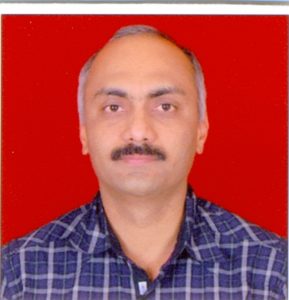 GS Lab was formed with a long-term vision of building a company which will work on exciting technologies, take market risks with new ideas, invest in R&D, and keep our lives interesting while doing all this. The company has seen steady, profitable growth for the past 12+ years during which I focused mostly on the technology and incubation front as the CTO. Today, the company has built an excellent team of technology experts and I will now be responsible for the overall growth of the company as the CEO and MD going ahead. Shridhar and Sunil both continue on the board of GS Lab, and both will spend all their time leading kPoint (a product company incubated by GS Lab) towards its growth globally.
What challenges do you see in the market?
The business model for software products and services has been shaken up in recent times by the move to the "cloud model". The prevalence of public clouds, container architectures, easy-to-consume third-party services and readymade PaaS platforms have fundamentally altered how new products are built from ground up. All companies have to adapt to this disruption, and GS Lab has invested significantly to adopt the new technologies/tools/platforms, train the staff, and change our engagement models with customers. This cloud approach of building products needs fewer engineers compared to large teams we saw earlier, but they need to be experts. GS Lab will need to invest to build such differentiated manpower, and it is no longer a "scale the headcount" game. As the technology adoption is universal, and no longer limited to tech-savvy customers, we need to innovate to be able to reach this new demographic (which is a sales and marketing challenge) and engage this customer base (which needs domain understanding and language) to provide complete solutions which just work out of the box.
What is the long term direction/vision for GS Lab?
We will eventually get into "high value" services and products. Our yardstick for measuring our success would be "revenue per employee". Matching the global levels of this metric is a tough target. We increasingly see customer solutions needing expertise in multiple technology and business domains; hence we seek to partner with experts in relevant domains, to be able to build multi-disciplinary problem solving teams for future. We have been investing in IP, technology assets, open-source contributions and patents for many years in a chosen set of technology areas. For example, our exploration in video streaming area resulted in a full-fledged product in the "enterprise video" space and is now a separate product company called "kPoint Technologies" which has a large customer base of global MNCs.
What are the technology areas GS Lab is focusing on?
IOT (Internet of Things) is one of thrust areas for GS Lab in the near future. We realized the need for building hardware design capabilities in the org, and are running pilots to produce hardware device prototypes along with the software-based cloud stack to power comprehensive IOT architecture for our customers. When such a system has a large number of endpoints, all generating data in real-time, a key requirement is to understand the instantaneous behavior of the system and hence we've created a framework for generating 'streaming analytics' to monitor such large-scale systems. This analysis helps pinpoint bottlenecks in the system, and help scale up/down the cloud service based on traffic patterns observed. We're trying to apply this IOT solution to the 'energy management' space in particular with focus on electrical power consumption and solar photovoltaic power optimization. Connected IP-cameras are omnipresent today given the security concerns at all commercial as well as residential installations. These cameras generate continuous stream of video data. While surveillance is the primary objective, these videos are increasing used for automatic event detection, object detection, counting object movements, etc. We are looking at some streaming video use-cases to incorporate into smart-city solutions that will certainly be deployed in near future.
IT Services is a crowded market. What differentiation does GS Lab bring to the table?
GS Lab has always had the philosophy of having "small but effective" teams to build technology products instead of "large solution teams" approach. For this, we've had to create technology depth with a focus on full-stack engineering. Most of the customers GS Lab engages with are startups at a very early (idea) stage. We have the ability to translate these ideas into PoCs and rapidly evolving cloud services which result in mature, robust, scalable solutions. We position ourselves as a provider which spans the range "from lab to complete solutions"; i.e., we are able to work with both – early stage products which require agility, low time-to-market, quick prototyping constraints as well as mature, complex products which need scalability, maintainability and monitoring as primary focus areas. As a result, we've had several instances where the initial PoCs we created for startups are today large-scale mainstream products at marquee technology companies post acquisition over the course of 5-9 years.
GS Lab has grown quite fast over the past 2-3 years. What is the current size (employee base)? Can you describe your hiring strategy and work culture? What are the challenges?
We are 650+ strong today spanning from campus hires to experienced employees who have worked all over the globe. We hire mainly based on references and we have strong incentives for referrals. Our employees come from all parts of India including quite a few from tier-2 and tier-3 cities. Every year, we sponsor a large number of final-year engineering projects and offer internships; this is our primary source of getting campus hires, as against participating in campus placements. This long-term relationship with prospective employees enables both the company and the employee to understand each other better and results in a more fruitful relationship. GS Lab believes in hiring for attitude and aptitude as against point skills, and we've had several employees who have excelledin the company even when they did not have a formal background Computer Science.
What advice would you have for a young software professional, who is just starting his/her career?
The one thing I'd advise young professionals is to value the quality of work over the company brand or pay. The kind of colleagues you work with is also extremely important to how you grow and mature professionally. You must value the "degree of freedom/control" at work and should join an organization that encourages independent thinking, ownership and demands results. Look for a workplace that doesn't straightjacket you into a narrow role, and enables contribution to various activities to let you discover your own passion and strengths. A right choice of the first company lays the foundation for a fulfilling career.