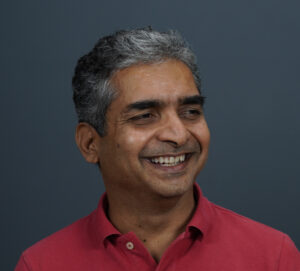 I live in Pune, India. 
I am a co-founder and CTO at ReliScore.com, a startup focused on helping companies filter job candidates based on evaluation of actual job-related skills. I'm on the Advisory Board of Innoviti (a Fintech company in the payments processing space), the Advisory Committee of NIDHI-EIR-PEP and NIDHI-PRAYAS-PC (Govt. of India initiatives in the innovation/incubation space) and a technology consultant at FinIQ (specializing in derivatives and other structured products). I am also an instructor at GenWise teaching high school students courses on diverse topics, including cryptography, game theory, blockchain technologies, critical thinking, and more. I am also one of the creators of PuneTech.com, a portal for the tech community in Pune, India.
In the past I've worked for large companies, and small; I've worked in India and in the US; I've seen a successful exit, and I've seen a dotcom failure; I've done product development, and I've done research; I've written consumer software, and I've written enterprise software; and I've been a developer, I've been an architect, and I've been a manager (but hated it).
I've done my PhD with David DeWitt in Computer Sciences from the University of Wisconsin in 1999, and a B.Tech. in Computer Sciences from IIT-Bombay before that. I am an inventor on 18 US Patents, 2 European Patents, and 1 Japanese Patent, filed as part of my work for 3 different companies. I'm interested in a number of areas of computer science, including: highly scalable systems; distributed and fault-tolerant software systems; text search, information retrieval, and analysis of unstructured information. My latest interest is the understanding of what drives online communities.
See my resume (HTML, PDF), or my linked-in profile for further details.
For social networking I use: Twitter @ngkabra, Facebook, linked-in (professional contacts). I used to be on Quora (but not active any longer).
Check out these other websites that I am associated with: Punetech.com – technology in Pune (twitter: @punetech), NoBadTouch.com – a simple technique to save children from sexual abuse, my archive of Hindi Song Lyrics (no MP3s, just lyrics!), Meeta's Hindi Movie Reviews, and my blog of random interesting information from the internet.
You can write to me at: navin@smriti.com.
Essays and Articles
Here are some articles I've written that you might find useful. Items marked with

are especially popular. (Sorry: this list is out of date; it was last updated in 2014. One of these days, I'll update it with more recent work (like my introductory blockchain videos:

part 1,

part 2)
Career and Education Advice
On moving to India/Pune from US
On Programming / Computer Science
On intellectual property
Most people have a very poor understanding of copyrights and patents. Hence, I created this quiz of real-life-like situations involving intellectual properties.
A follow-up to the quiz is this is a series of 5 articles giving a "practical" overview of intellectual property laws:
Miscellaneous