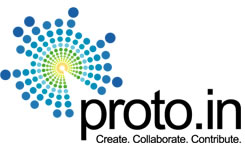 Proto.in is the premiere conference for startups in India. The most recent edition was held in Bangalore last week. The next one is now being planned and the organizers are asking whether it should be in Pune or Mumbai.
Instead of making it simply a twitter popularity contest, I say let's give them a host of compelling reasons why it must be Pune. In the comments to this post below, please suggest some good reasons why the next proto.in should be in Pune. I'll collate the top reasons and create a new post out of them and forward it to the proto organizers.
To get you started, here are my reasons:
These are the first few reasons that come to my mind. Please add to the list.
Update:
See the comments section for many more great reasons. A couple that I wanted to highlight right away:
Atul points out that: Pune has very few professional VC offices. VCs visiting Pune in the context of Proto.in might find obvious funding choices that they would have otherwise missed on.
Enthusiastic and others point out: It's cheaper to organize it in Pune
Santosh points out: Pune OpenCoffee Club (550+) energetic Volunteers, Startups, and Entrepreneurs
and also: Doing it in Pune will definitely draw out techies in numbers for Startup Shotgun
and finally: Pune weather is far better than Bombay weather
And there are more below. And more keep coming in. If you are reading this in an email or RSS feed, please visit the website to see the full list of comments. You can subscribe to PuneTech comments feed (RSS, or email) too.