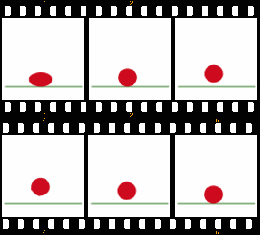 On the occassion of World Animation day yesterday, the Times of India reports that Pune is becoming the premier destination for animation and multimedia companies and educational institutes in the country.
Excerpt:
The city has always been known for its creative talent, and its famous twin Mumbai for the media and entertainment industry. However,
NASSCOM's Lavanya Jayaram feels the multimedia business is now shifting base from Mumbai to Pune, thanks to improved connectivity.

"It is now possible to provide better work environment to multimedia application
developers in Pune and reduce the overheads as against the situation in Mumbai," she said speaking exclusively with the TOI.

"Pune is fast progressing as a multimedia hub. The talent here is backed by necessary social infrastructure and the right training facilities. The city has already taken the lead in developing and promoting itself as an animation and gaming hub," Lavanya added.

And the facts confirm the trend. In last two years, 4-5 animation giants have shifted base from Mumbai and Bangalore to Pune. Chetan Deshmukh, committee member of the Marhatta Chamber of Commerce, Industries and Agriculture's (MCCIA) animation company said, "Big Animation, Anibrain, Krayon pictures, Jump Games are just a few of the many biggies that have shifted to Pune. Besides, experts from international animation giants like Dreamworks regularly visit the city to conduct workshops and seminars. The township of Nanded city on the outskirts of Pune is coming up with a gaming park too. The acceptance that animation industry has received in the city has laid the platform to make Pune an animation hub in the country over the next few years," Deshmukh said.
Read the full article.