What: Building Billion Dollar Software Companies from Pune, with Anand Deshpande and Shirish Deodhar, presented by Software Exporters Association of Pune (SEAP)
When: Friday, Aug 20, 10am-12noon
Where: Dewang Mehta Auditorium, Persistent Systems, S.B. Road
Registration and Fees: This event is free for all. Register by sending a mail to deshpande@synygy.com.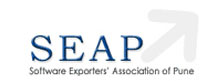 "How we got here, and how we plan to get there" by Anand Deshpande
Anand Deshpande, founder of Persistent Systems, which recently had a very successful IPO, will talk about how he "got here", and will share his vision on how he plans to take his company to $1B, and "get there".
"From Entrepreneurs to Leaders" by Shirish Deodhar

Shirish Deodhar is the author of a book on what founders of Indian software companies need to focus on to build $1B product companies in India. (See PuneTech excerpt of that book). He will share some of his insights during this talk.