(This Pune Open Coffee Club event has been organized by Anjali Gupta and Santosh Dawara on the 2nd anniversary of the POCC. This event description was posted by Santosh on the POCC website.)
Design thinking is more than just the art of designing a usable interface. Think of it as a skill that can help mold technology in to an agent of change.
To help stimulate design thinking a mix of celebrated as well as young design entrepreneurs will share their award winning designs and thinking models with POCC.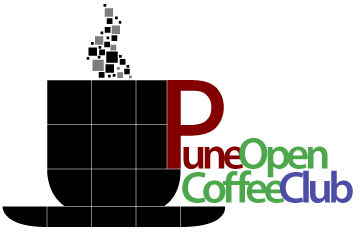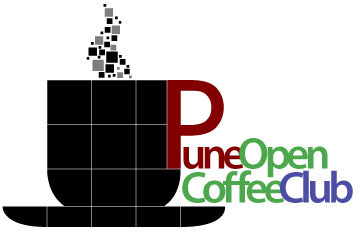 Satish Gokhale, was recently in the Times of India for designing TATA Swach, a water purifier unveiled by Ratan Tata, that costs under Rs. 1000, does not use electricity or running water often not available in rural India. Satish has designed several award wining products, and won the BusinessWorld Design Brilliance Award several years in a row. He was invited to deliver the keynote address at the International Design Forum, Singapore, and invited by HP Innovation Labs to present on "Design for The Other Six Billion", Palo Alto, California. Satish is an entrepreneur himself, and he has accepted our invitation to speak at POCC on how he designed the Swach for extreme affordability, something that MIT Review calls "Value for Many and for Money".
* Pune Design Firm Shapes Tata's Water Purifier
Dipendra Baoni is the Founder and Managing Director of Lemon Design, a Pune based Strategy, Branding and Multi Disciplinary Design Studio. Some of Lemon's clients include RBI, Airtel, TVS Lucas, Hindustan Times and TCS. An Industrial Designer from NID ( National Institute of Design), Dipendra has won awards in Transportation Design ( Audi International Design Competition – 1996, Nagoya Car Design Competition – 1997) and Web Design ( Macromedia). Dipendra is interested in the convergence of Design & Technology to create/identify unique marketplace opportunities that address real world problems and create compelling value propositions for users and stakeholders. Dipendra is also a Director at Bisquare Systems, an Industrial Design, UI/UX Design, Embedded Software and Electronics Design Firm and has also recently started ECCO Electronics, a company that makes environmentally friendly, affordable consumer products. Dipendra is also involved in academics at NID, MIT and SID.
Chinmay Kulkarni is a Business Design Consultant and heads Preference Architects, a Brand Strategy Consulting Firm. He focuses on identifying and harnessing strong motivators in the value flux to achieve the maximum revenue impact. He has been a consultant to companies like Skoda, Prudential, Gera Developments etc, and is the only SE Asian Consultant to global brand IKEA of which he will be sharing a case-study with us. The IKEA case demonstrates the role of creative thinking in business with a definite focus on innovation. His next focus is to help a Tier-I ITES company to build its global consulting practice in design. He is a graduate of National Institute of Design.
After the talks, we will have an hour for general networking as we celebrate the second anniversary of POCC.
Venue: SICSR,7th floor, (Model Colony, next to OM Super market). Map.
When: Saturday, April 3, 4.30pm
Organized by: Anjali Gupta, Santosh Dawara
Registration and Fees: This event is free for all to attend. Register here.
More about design thinking
* Wikipedia: Design Thinking
* BusinessWeek predicts Tomorrow's B-School? It Might be a D-School