Update: The contest is over (but the discussion can still continue!) Abhay Patil, who judged the contest, had this comment about the contenst:
On behalf of IITB Alumni Association (Pune Chapter) – organizers of Innovations 2010 – let me thank PuneTech and it's members for this set of insightful, passionate and well articulated responses. You literally made our day and have given us enough high quality stuff to digest before we plan the next edition of Innovations!

I will share the 'verdict' of the organizers with Navin shortly. You would agree that this exercise is not just a 'competition'. We should/ would figure a way to move forward with these inputs. Thanks again!
After looking at the quality of the answers, the IITBAA(Pune) has decided to increase the number of prizes to 5, so we have 5 winners: Manish, Ruchika, Abhishek Nagaraj, and Vijay Patil. Vipul gets a special prize for the best student answer. Congratulations and thanks, your free passes are in your email.
Now for the next steps – actually implementing some of these ideas…
We are giving away two passes for Innovations 2010, worth Rs. 1000 500 each (Update: after this article appeared, Innovations appears to have dropped the ticket price down to Rs. 500), for the best answer to the problem laid out in this post. Read on for details.
Earlier today, we wrote about the Innovations 2010 event happening in Pune next Saturday, and while it is great that we have interesting innovations to showcase in events like this, it is a cause for worry that a country of a billion people cannot come up with more innovation; especially when you consider that we probably have more high IQ people than the entire population of the United States.
One of the problems, as I see it, is the lack of collaboration between our best students and Industry. We have lots of smart students wasting away in a bureaucrat controlled education system. They have time on their hands, and even motivation to work on interesting stuff (if you manage to catch them at the right stage). What they don't have, is the experience and guidance necessary to work on the right problems. I've seen many bright students working on difficult, but ultimately pointless problems/projects, because nobody pointed them in the right direction.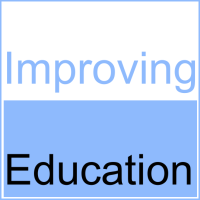 By contrast, there are enough bright people in industry who are full of brilliant ideas, but who are too busy with their delivery schedules, and they just don't have to time to implement and try out any of their ideas. Connecting the two sets of people is an obvious solution, that many groups of have tried without much success, for many years. There are lots of initiatives, like Peepaal Campus, projects4students , but I don't see any of them really achieving critical mass. I'm not sure what the problem is, but I feel that one of the issues is the fact that many of these initiatives are focused on B.E. projects of 4th year engineering students – and that, in most cases, is a waste of time. By that time, most of the students have lost any interest/motivation in doing a good job of the project. Most BE projects, which are supposed to represent a year's work for 3 to 4 people, are worthless, and could be done by a passionate/motivated student in 2 weeks. For a more detailed discussion of the problems with motivating 4th year students with industry projects, see this interesting discussion on ForPune.com.
But, let us not give up. Cynicism is over-rated. I think we can still do something. At least in Pune, a few people getting together can make a difference.
So, here is the challenge:
Suggest a specific, detailed, implementable initiative that a few of us can start in Pune, to get students and industry to work together on innovative projects. To improve your chances of winning, give a proposal that is:
Specific (as opposed to general handwaving)
Detailed (as opposed to short one or two liners)
Implementable right now (as opposed to a 10-year plan)
Implementable by us – people like you and me (as opposed to something the Government is supposed to do for us)
Leave your proposal as a comment on this article, or you can post it on your own blog or elsewhere and leave a link (or a trackback/pingback) here. Extra credit if you're willing to be one of the persons who will implement the suggestion! The best two entries get one Innovations pass each. Of course, you're encouraged to enter even if you're not interested in the Innovations pass. (In that case, please indicate that in your entry, so we can give the pass to the next best entry.) The deadline for this contest is Tuesday, 5 January, 2010, midnight, IST.