The Pune Open Coffee Club and Venture Center, Pune presents a talk by Samir Patel, on what are the characteristics of a startup that will ultimately become an enduring company. The talk is on Saturday, 28th November, from 10am to 12noon, at Venture Center, NCL Innovation Park, Pashan Road. Map. (To reach Venture Center, go past NCL towards Pashan, pass the cricket ground adjacent to NCL and then you'll find NCL Innovation Park / Venture Center on the right hand side.) This event is free for all to attend. No registration required.
Elements of Sustainable Companies
Start-ups with these characteristics have the best chance of becoming enduring companies.
Clarity of Purpose
Summarize the company's business on the back of a business card.
Large Markets
Address existing markets poised for rapid growth or change. A market on the path to a $1B potential allows for error and time for real margins to develop.
Rich Customers
Target customers who will move fast and pay a premium for a unique offering.
Focus
Customers will only buy a simple product with a singular value proposition.
Pain Killers
Pick the one thing that is of burning importance to the customer then delight them with a compelling solution.
Think Differently
Constantly challenge conventional wisdom. Take the contrarian route. Create novel solutions. Outwit the competition.
Team DNA
A company's DNA is set in the first 90 days. All team members are the smartest or most clever in their domain. "A" level founders attract an "A" level team.
Agility
Stealth and speed will usually help beat-out large companies.
Frugality
Focus spending on what's critical. Spend only on the priorities and maximize profitability.
Inferno
Start with only a little money. It forces discipline and focus. A huge market with customers yearning for a product developed by great engineers requires very little firepower.
About the Speaker – Samir Patel
Samir Patel founded SearchForce that helps manage search marketing campaigns in a burgeoning $6 billion yearly online advertising market with its algorithmic trading platform. At iPIN, later acquired by Valista for $50+ million, he designed the world's first open scalable mobile payments platform. Samir also crafted the go-to-market strategy for eBay's apparel division, which is now a $500 million business unit and growing. He devised efficient systems for Stanford Graduate School of Business in the area of analytics, courseware management and security.
Much quoted in CNN, BusinessWeek, Reuters and Mercury News, Samir has a B.S. in Computer Science and an MBA in Brand Marketing from Cornell University. He teaches entrepreneurship and new venture creation courses at the University of California at Berkeley and at the Small Business Administration.
During his 2009 sabbatical, he walked solo for a 1000 kilometers in the wild Himalayas and along the Narmada river with two pairs of clothes and little money. He heads various projects at Manav Sadhna (http://www.manavsadhna.org) and GramShree at Gandhi Ashram at Sabarmati, Ahmedabad.
About Venture Center
Entrepreneurship Development Center (Venture Center) – a CSIR initiative – is a not-for-profit company hosted by the National Chemical Laboratory, Pune. Venture Center strives to nucleate and nurture technology and knowledge-based enterprises by leveraging the scientific and engineering competencies of the institutions in the Pune region in India. The Venture Center is a technology business incubator specializing in technology enterprises offering products and services exploiting scientific expertise in the areas of materials, chemicals and biological sciences & engineering.
See the profile of Venture Center on the PuneTech Wiki for more information.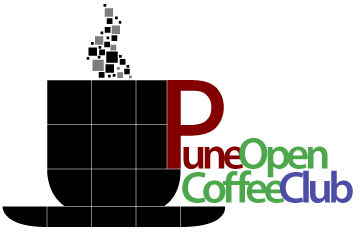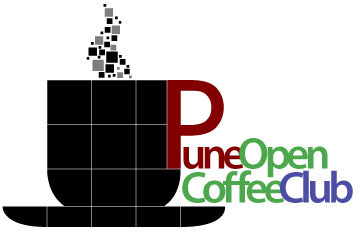 About Pune Open Coffee Club
The Pune OpenCoffee Club was started to encourage entrepreneurs, startups, developers, startup advisors and investors from Pune to organize real-world informal meetups to chat, network and grow. Our members also include lawyers, accountants and freelancers who work with startups.
POCC is different from other organizations aimed at Entrepreneurs (like CSI Pune, SEAP, TiE Pune, NASSCOM Pune) mainly because of the informal format, and also because of the fact that it is free (i.e. there are no membership fees, and there are no entry charges on individual events). In other words, anyone could announce and arrange a networking event at the cafe round the block. Thanks to the informal approach, the group allows wacky ideas like the startup lunch initiative to be popularized.
See the profile of POCC on the PuneTech Wiki for more information.
Related articles by Zemanta