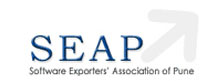 What: Seminar on key legal issues in InfoTech – key clauses, law, enforcement, jurisdiction in tech agreements, and IP issues
When: 2pm to 5pm, Tuesday, 28th July
Where: Bhageerath, Persistent Systems, S.B. Road
Registration and Fees: This event is free for all. Send mail to tanvi@nishithdesai.com if you're interested.
Details:
Software Exporters Association of Pune (SEAP) and Nishith Desai Associates will hold a seminar on various legal issues an infotech business needs to worry about. The workshop aims to address issues related to intellectual property, trade secrets, usage of open source along with insights on key clauses pertaining to technology agreements from a legal as well as a commercial perspective. The workshop would also provide insights on enforcement and jurisdiction issues which are commonly faced in cross border technology agreements.
Agenda:
Protection of Intellectual Property, Confidential Information, Trade Secrets – Usage of Third Party IP and Open Source. Gowree Gokhale (Partner, Nishith Desai Associates)
Key Clauses in Technology Agreements along with negotiating tactics. Bharat Mehta (Vice President-Legal, Oracle Financial Services Software Limited)
Governing Law, Enforcement and Jurisdiction Issues in Technology Agreements. Shafaq Uraizee-Sapre (Senior Associate, Nishith Desai Associates)
About the Speakers
Gowree Gokhale
Ms. Gowree Gokhale heads the IP, technology, media and entertainment law practice of the multi-skilled, research-based international law firm, Nishith Desai Associates. Her specializations also include litigation and dispute resolution, franchising, pharma and life sciences laws, commercial laws, HR laws. Ms. Gokhale has led several IP, technology and HR litigations. She has been involved in negotiations of large BPO and technology contracts. She is involved in patent oppositions and devising patent litigation strategies for clients. She has assisted international media and productions houses and pharmaceutical companies in structuring of their India operations, including IP structuring, and advice on regulatory issues. She specializes in structuring of cross border outsourcing and franchising arrangements and has negotiated several transactions both for Indian and MNC clients. Ms. Gokhale is a Solicitor and a registered Patent & Trade Mark attorney and has been practicing for the last 13 years. She is a visiting faculty at Institute of Intellectual Property Law Studies at Mumbai. She has authored research reports and articles on variety of subjects and has presented at various national and international seminars and conferences on IP, pharmaceutical, media and technology laws. She has is a regular speaker at NASSCOM TLF seminars on technology contracts, CII on enforcement of IP in India.
Bharat Mehta
Vice President – Legal at Oracle Financial Services Software Limited is an experienced professional in legal and commercial matters related to IP and IT industry worldwide. Bharat has the opportunity of interacting, negotiating and concluding business deals globally with experience spanning across functions including mergers & acquisitions, intellectual property, customers, partners, vendors and employee related matters, corporate affairs, group integration, business practices, risk management and compliance. Bharat enjoys the continuous challenge and rewarding experience of working with professionals of different worldviews. He is actively involved as a speaker at various forums in spreading awareness about intellectual property, technology contracts and compliance. He is also one of the founding members of the Technology Law Forum (TLF). He graduated out of Mumbai University and has a Degree in Law.
Shafaq Uraizee-Sapre
Ms. Shafaq Uraizee Sapre is a senior member of the Technology, Litigation & Dispute Resolution, Fund Investment and Real Estate Practice Groups at the firm. Ms. Sapre received a Bachelors and Masters degree in law from the University of Bombay. Ms. Sapre's practice focuses on cutting edge complex cross-border litigations and international commercial arbitrations. Ms. Sapre is a leading attorney in assisting clients to reach creative and pragmatic solutions and effective dispute resolution strategies. In addition to in-house representation, Ms. Sapre represents clients in Supreme Court, High Court and respective Tribunals in a wide-range of sectors including corporate, media, entertainment, franchising and oil & gas. Ms. Sapre's practice includes a variety of transactions with both domestic and international venture capital and private equity funds. Ms. Sapre has advised and assisted clients on issues concerning the legal aspects of structuring and restructuring investments in India and globally, documentation, private equity investments and mergers and acquisitions across a multitude of sectors. Ms. Sapre has led several legal due diligence teams and often renders opinions on issues concerning litigation, arbitration, Indian labor laws and contract law.
Ms. Sapre has spoken at the Confederation of Indian Industry and actively writes for publications such as the Indian Venture Capital Journal. Ms. Sapre is a member of the Bar Council of Maharashtra & Goa and has been practicing as a litigator at the Bombay High Court since 2000.