For the last few years, Pune startup KQ Infotech has been running Mentor India, an year-long, free, internship program for technology students, aimed at giving students a very strong base in systems programming, web development, or web design and animation.
The next batch of Mentor India is starting in July, and the entrance exam is on 4th July. Interested students may register here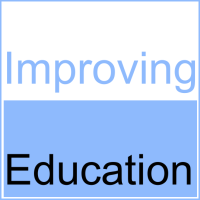 From Mentor India's webpage:
Mentor India is a fusion of the cultural heritage of the ancient Gurukul system with modern methods of teaching and learning. This unique concept emphasizes experiential learning by the Shishya with the Guru skillfully facilitating it. Thus, students of this program would be paying from the day one but in the form of their contribution on live projects.

Being a Software Development & Consulting firm Knowledge Quest Infotech has a strong background of technology, thus enabling students in cultivating their technical roots.
Here are highlights of the program from the KQ InfoTech website:
Mentor India Program ensures that the students learn and earn with upcoming technology
Students don't need to pay any fees and their training is paid by work on live projects
Students can start earning within 6 months of their program based on performance
Exposure to live projects along one year work experience
Placement opportunity with KQ Infotech and other technology companies
Course completion certification
Any student with one of these degrees is eligible: MCA,MSc CS/IT/Tech,MCM,BE/BTech. Candidates will be selected on the basis of a written technical and aptitude written test, followed by a technical and personal interview.
Syllabus for technical test contains
C Programming Language
Data Structure and Algorithms
Operating systems
Quantitative & Analytical Reasoning