What: Startup Saturday Pune, focusing on clean tech
When: Saturday, April 10th, 3pm-6pm
Where: Centre for Management Research & Development (CMRD), Near Patrakar Nagar, Off Senapati Bapat Road, Map
Registration & Fees: This event is free for all. No registration required.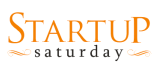 Details
Clean tech has been favorite sector for VC investments for the last couple of years, by far bypassing mobile, web 2.0 and health care. Why. Because ventures succeed if it can solve a customer pain point. And environment, energy, water waste and public transport has been a major pain in the neck of Government, large corporates and public at large in all countries. Just to explain in brief, below are a few keywords.
Environment – Global warming, Deforestation, Ozone layer and
Natural disasters
Energy – from fossil fuels, solar, hydro, wind, nuclear, tidal,
geothermal and bio material
Water – Harvesting, usage, recycling, desalination and drinking water
Waste – Electronic, household, plastic, industrial, batteries,
hazardous and toxic waste
Public Transport – vehicles on batteries, solar, hydrogen, hybrid
engines, mass rapid transport
Clean tech promises to solve these pain points. We are convinced, if
you are looking for business opportunities, clean tech is really a
fertile ground. To explain this further, we have investors, experts,
business and startups from Clean Tech.
3:00 – 3:30 PM : Anil Paranjape, investor in clean tech
3:30 – 4:00 PM : Pushkar Kale, Waste Management Business
4:00 – 4:30 PM : Padmakar Kelkar, Bright Star Electronics
4:30 – 5:00 PM : Girish Narasimhan, Investor
5:00 – 6:00 PM : Networking, Tea and Snacks.