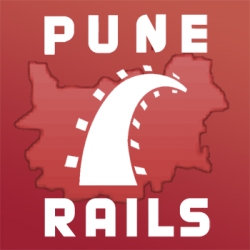 What: A get together for Pune's Ruby on Rails enthusiasts
When: Thursday, 21st May, 8pm
Where: North Main Lounge, Koregaon Park
Registration and Fees: This event is free for all to attend. No registration required
Links: Follow @punerailsmeetup on twitter, Facebook Pagex
Details:
A meetup for all the developers in and around Pune working on ruby on rails – the coolest web technlogy available. A meetup to chill out together and talk! It is being organized for the first time to initiate and encourage interaction between the rails community in Pune!
Also: Check the Facebook Page for PuneRailsMeetup
Related articles by Zemanta