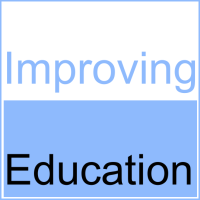 As a part of the Techstart initiative (visit http://techstart.in for rationale and more details), a program for training on Application Development on the Microsoft Azure Cloud Computing platform is being offered to computer science students graduating in 2009. This initiative is based on the lines of a very successful initiative at Stanford University.The idea is that there will be a 6 to 8 week Azure training and application building course consisting of classroom lectures interspersed with self-study programming assignments. The course will be co-ordinated by Monish Darda, Director and CTO of Websym technologies, with help from Persistent Systems, the Pune User Group (a Microsoft Technologies user group in Pune), and will be run by volunteers from across the industry,
To facilitate this, a "Train the Trainers" program is being planned, to build mentoring expertise for people who want to volunteer to help in this initiative. This is a free program, and volunteers would be needed to teach the course and/or guide the students. This needs people who have industry experience and are ready to spare some time for teaching/handholding/mentoring the students on the Azure platform. To participate, you should have the following prerequisites:
a. Basics of .NET framework platform
b. Basics of C#.net and Visual Studio IDE
c. Basic Understanding of WCF (windows communication framework)
Volunteers should be able to spare approximately a total of 16 hours during the eight week TechStart program, tentatively scheduled to begin on July 27.
The Train the Trainers program details follow:
Date: Saturday, July 18, 2009 – 9.30 a.m. to 6.00 p.m.
Venue: Persistent Systems Ltd.
'Aryabhata Pingala'
9A, Erandavane, Near Nal Stop, Off Karve Road
Pune 411004
To register please mail kaustubh_bhadbhade@persistent.co.in with "TechStart: Microsoft Azure Training Program"