What: Sharepoint Day: Search, Share, Collaborate with SharePoint Server 2007, by Pune (Microsoft Technologies) User Group
When: Saturday 19th September, 2009, 9am-1pm
Where: Dewang Mehta Auditorium, Persistent System, S.B. Road (Bhageerath)
Registration and Fees: This event is free for all. Register here.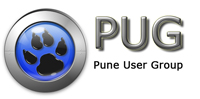 Agenda
Reporting 9:00 AM
Introduction 9:30 AM
Keynote "SharePoint: Yesterday, Today and Tomorrow",Michael Noel and Joel Oleson 9:00 AM
Tea Break 10:15 AM
Session 1: "Building the Perfect SharePoint Farm" By Michael Noel 10:30 AM
Q&A and Break 11:30 AM
Session 2: "Preparing for Upgrade to SharePoint 2010 Today" By Joel Oleson 11:45 AM
Q&A 12:45 PM
Building the Perfect SharePoint Farm
by Michael Noel
SharePoint 2007 has proven to be a technology that is remarkably easy to get running out of the box. On the flipside, however, some of the advanced configuration options with SharePoint are notoriously difficult to setup and configure, and a great deal of confusion exists regarding SharePoint best practice design, deployment, disaster recovery, and maintenance. This session covers best practices encompassing the most commonly asked questions regarding SharePoint infrastructure and design, and includes a broad range of critical but often overlooked items to consider when architecting a SharePoint environment. In short, all of the specifics required to build the 'perfect' SharePoint farm are presented through discussion of real-world SharePoint designs of all sizes.
Learn from previous real world deployments and avoid common mistakes.
Plan a checklist for architecture of SharePoint environments of any size.
Build the 'perfect' SharePoint farm for your organization.
More Info
See the event homepage for more details.
Related articles by Zemanta