This Saturday, 7th November, the Pune Open Coffee Club will meet to discuss an important issue facing many of Pune's small startups. How can a small startup with limited funds sell effectively in the US market? First we'll start with a couple of early achievers – Pune startups that launched on the world stage, with the entire world watching them: Dubzer, which launched at DEMOFall'09, and Onion.tv which launched at TechCrunch50. We will follow that up with a panel discussion on the details and mechanics and logistics and the strategy and the tactics of enterprise sales in the US – with panelists who have lots of experience in this area. Read on for details. This event is free for all to attend, and there is not registration required. So if you know someone who would benefit by this, please forward this article to them.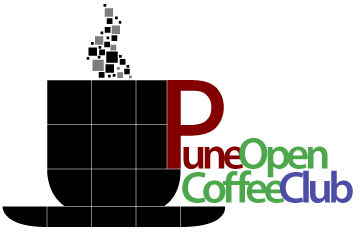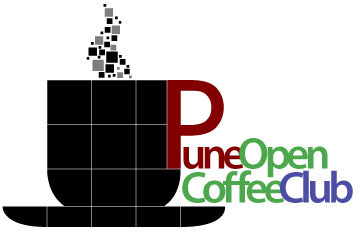 4pm-4:30pm: Dubzer's experience with DEMOFall'09 AlphaPitch – Santosh Dawara
Dubzer, a SaaS offering that allows publishers to quickly and easily create translated versions of their websites without requiring any technology development or software changes, debuted at the AlphaPitch event at DEMOFall '09. We have covered details of this here. Santosh will talk about the whole experience, how they got in, how they prepared, the expenses, and the benefits.
4:30pm-5pm: Onion.tv's experience with TechCrunch50 – Nilesh Diane
Onion.tv, another SaaS offering that allows publishers of video content to add tags, notes, tables-of-content, and other rich meta-data to their videos, was selected for the TechCrunch50 DemoPit. We covered the details of that here. Nilesh Diane will talk about their experience, and other Pune startups can get a feel for what they need to do to be in the same situation.
5pm-6:15pm: How to bootstrap enterprise sales in the US Panel Discussion
We have three panelists – Abhijit Athavale, Devendra Deshmukh, and Amit Paranjape  – each of whom have over 10 years of experience doing enterprise sales in the US. Each panelist will speak for about 15 minutes about specific topics related to the theme (as given below), and answer questions from the audience. After that we'll have about 30 minutes of a general Q&A where startups can ask any questions to the panelists.
Details:
Devendra Deshmukh, will talk about "How to set up a sales channel; How to increase your reach; and also talk about his early experiences in this area while setting up eZest." Devendra is a founder and executive director of e-Zest Solutions Ltd., e-Zest Inc. & e-Zest (UK) Ltd. He is also a co-founder of Webizus Technologies, the IT (Information Technology) consulting company. He has experience of working with Indian software companies in both the operational and business development functions. For more, see his linked-in profile.
Abhijit Athavale will cover: "How to hire a Sales Rep; Why and how much time to spend in the field; The difference in sales and distribution and why it matters." Abhijit is President and CEO of Markonix, and a high-tech marketing consultant. He has 16+ years of high-technology industry experience. Prior to Markonix, Abhijit spent over 11 years at Xilinx, Inc. in various engineering, applications and marketing roles. In his role as a marketing consultant, he has held executive management positions at Taray, Inc and Sanved DA. He has a masters degree in electrical engineering from Texas A&M University and a bachelors degree in electrical engineering from University of Pune. He is an accomplished speaker and author of several publications including a book. For more, see his linked-in profile.
Amit Paranjape will talk about: "The dynamics of enterprise sales (understanding your customer, his ecosystem, his business) and the kinds of problems you run into if you don't understand all of this." Amit has been in senior positions with enterprise product companies for over 12 years, most of it with i2 in Dallas, USA. He has extensive leadership experience across Product Management/Marketing, Strategy, Business Development, Solutions Development, Consulting and Outsourcing. For more, see his linked-in profile.
The panel discussion will be moderated by me (Navin Kabra). If you have any specific questions or areas that that you'd like the panelists to cover, please send them to navin @ punetech, or leave a comment below.
6:15-7pm: General Networking
Practise your startup pitch, bring your business cards, mingle, portray the confidence that you don't always feel, ask the seniors for free advice, convince the juniors that working nights and evenings for your startup will be the most fun thing they've ever done, and feel out your peers for potential co-founders. Ask the panelists questions that you were too shy to ask in public, practise your startup pitch, set-up follow-up meetings with potential advisors, mentors, CAs, HR outsourcers, php coders, facebook app developers, potential angel investors, and people who will help you get in touch with potential angel investors. Or just talk about beer, or Pune's new microbrewery, or ask around for new and interesting restaurants in town,  practise your pitch, and find new and interesting people to be friends with. And, did I mention, practise your pitch? All of this…possible only at a Pune Open Coffee Club meeting. Be there.

Logistics:
What: Pune OpenCoffee Club meeting on How Pune's startups can sell in the US enterprise market. Featuring presentations by Dubzer & Onion.tv's recent success at DEMOFall'09 and TechCrunch50, and a panel discussion with Abhijit Athavale, Devendra Deshmukh, and Amit Paranjape
When: Saturday, Nov 7th, 4pm-7pm
Where: Symbiosis Institute of Computer Studies and Research, Atur Centre, Model Colony. Map.
Registration and Fees: This event is free for all to attend. No registration required.