What: POCC program on Marketing for Startups. Pune
When: Saturday, 7th March. 4pm to 8pm
Where: Symbiosis Institute of Computer Studies and Research, Atur Centre, Model Colony. Map.
Registration and Fees: This event is free for all to attend. No registration required.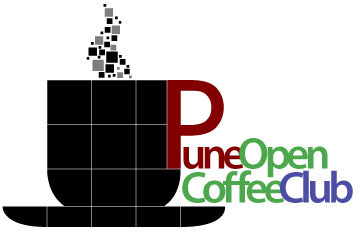 Schedule
4.00pm – 4.50pm – Anuj Khurana
, "How to build traffic for your online product?
PurpleTrail
.com – a case study".
5.00pm – 5.50pm – Alok Kejriwal, CEO, Games2Win "My Games2Win story".
6.00pm – 6.50pm – Abhishek Goyal
,
Accel Partners
"What Accel looks for in Startups".
7.00pm – 8.00pm – Networking.
The event will start at 4pm sharp.
About the speakers
Abhishek Goyal represents Accel India Venture Fund and will walk the OCC through the critical aspects of Businesses from an Investor's perspective. Accel India Venture Fund works with early-stage Business in Web and Mobile technologies. Accel provides both Investment and Venture Development acumen for their Portfolio companies.
Alok Kejriwal is a serial entrepreneur and founded Contests2win (c2w) in 1998. Alok and c2w have gone on to create 3 more exciting businesses – Mobile2win in China and India, Media2win and Games2win. Alok will talk about the Games2Win story, about how Games2Win hit the sweet spot on the web. Alok also mentors first-generation Entrepreneurs in building Strong Brands, Strategy, Funding and several other areas.
Anuj Khurana will present his first hand experience with PurpleTrail – an online invitations and party planning website (focused on the U.S market). 6 months into going live; the site has tried all the tricks in the book with varying degrees of success. Today it is growing at a steady clip and is drawing hundreds of thousands of visitors a month. Though these are early days for the service it makes for a useful case study and presents the success and impact of various online marketing efforts. Anuj is Director of Products at MangoSpring, Pune.