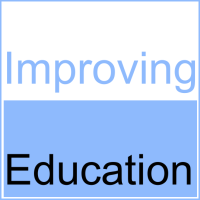 This is the third in PuneTech's Improving Education series of posts detailing the efforts being taken by people in the tech industry in Pune to give our students a chance at giving their career a solid foundation by acquiring skills that are valued in the industry with guidance from experienced mentors from the industry. The first in the series was Techstart.in, a program to nurture the passions of students by guiding them to implement specific, and interesting projects. The second was KQInfoTech's Post Graduate Diploma in Systems Programming where the students don't actually pay for the course, but end up being funded by industry in return for completing projects.
The third is "Peepaal – Continuous Community Learning" is an online and offline community of industry professionals, college faculty, and students that aims at providing continuous guidance to students through knowledge, best practices and processes. This is a description of Peepaal in the words of one of the founders:

1.

Introduction – Bringing Industry and Academics Together
Bill Gates (Windows) , Steve Jobs(Mac, iPod, iPhone), Larry Page & Sergey Brin (Google), Orkut Büyükkökten (Orkut), Mark Zuckerburg (Facebook) , Sabeer Bhatia (Hotmail)  apart from being successful have one important fact in common. They were all young when they dreamed of transforming the world into a better place to live. The truth is the pioneers in the technology field have been youngsters who have time and again brought new path breaking perspectives and solutions.
After 25 years in the IT field India has become the outsourcing hub of the world albeit with some deficiencies. On the pioneering front we are still some steps behind. Why in spite having such a large pool of vastly talented students are we still lagging behind? This is a million dollar question. But the answer to the question is easy.
Our students have always learned in a vacuum far away from the reality. Firstly they only have a very distant view of the needs of the industry and secondly they have passive view on the problems faced by the people and society. Good industrial skills are needed to become successful professionals of the IT industry.  Identifying practical problems and solving them will make the leaders and pioneers of tomorrow.
Peepaal aims to become that easily accessible Bridge between the students and the industry. Peepaal aims to become that great ladder on which the pioneers and leaders of tomorrow will climb and make a difference to the society we live in. Peepaal aims to become that Guru who will always show the right path to the students. Peepaal aims to become that Family who will nurture the students to become as independent as possible. Peepaal aims to become that Friend who will bring students with similar thoughts and interest together.
2.

Do our talented students need improvement? Can it be done?
The Peepaal initiative was born out of our various interactions with students, faculty and our experience with freshers entering the industry. Each of these experiences reemphasized the significant need for Industry to provide a very strong collaborative role in shaping students and supporting faculty in delivering industry relevant knowledge to students to ensure they are more well rounded professionals by the time they enter the industry. It was also clear that this is not possible without continuous support from the industry and a collaborative model for delivering knowledge, best practices and processes.
While there are a number of areas that require focus we have identified some core focus areas for Peepaal and use projects as a mechanism for being able to deliver these improvements.
Why Projects? Well Projects have been something the students have been actively working on during their course curriculum and their is a significant focus on projects among students and faculty and we think it is a great mechanism to deliver knowledge. The issue however is that the current process of executing projects leaves a lot to be desired.
We expect to significantly alter the way student projects are executed and help them in the following:
Innovate: Projects can be a key medium to innovate and learn new ideas and principles and apply them in real world. We expect Peepaal guided projects to be able to help students to Innovate in the real world and follow cutting edge technology trends. In addition we believe the core CS fundamental concepts are key to ensuring that students deliver value from their project. Concepts like Data Structures, DBMS, operating Systems for example have to be understand and applied well on projects so that students learn by doing.
Execute: If a project does not succeed, the value of the effort is reduced to naught and it turns into an academic exercise. There are various industry proven methods like "Proof of Concept" implementation which helps support this. We expect the Peepaal Barcamps and the online portal to serve as checkpoints and support mechanism to significantly increase the number of successful projects.
Showcase: While an Idea looks great on paper and even after it is successfully executed it all boils down to how well you can showcase it. This applies to student projects as well. There is a considerable lack of awareness of the need and techniques to successfully showcase a project to an audience. Through a continuous stream of Barcamps and presentations we expect to significantly raise the bar on project presentations.
3.

Objectives of Peepaal
How does Peepaal plan to solve the problem areas? Following are the high level steps Peepaal is undertaking at a brisk pace:
Establish strong collaboration between students and the industry to bring the students into reality.
Establish strong collaboration between students in various campuses.
Engage the faculty in healthy discussions and suggest solutions to the problems they face to enable successful projects.
Help students in the entire life cycle of their projects.
Provide technical and industrial knowledge,best practices to the students in an easy to understand format.
Compliment the students academic education with the learning and applications of the latest trends and technologies.
Provide guidance to the students in every manner so that they do not have to reinvent the wheel like the students of the past.
Encourage innovative ideas from the students that will have profound effect on the society we live in.
Encourage discussions so that students open up to share problems and seek solutions.
4.

Peepaal Online Portal
Peepaal online portal http://www.peepaal.org/campus provides the much needed platform where the students, faculty and the industry come together. Following are the objectives it aims to meet:
Establish a strong communication mechanism between the students and the industry. Students, Faculty post questions on the discussion forums and the industry experts answer them in a simple easy to understand format.
Provide Students with articles that give them insight on the latest trends and technologies.
Prevent Students from re-inventing the wheel by suggesting them right tools,techniques and designs.
Provide Students with a forum to improve their interpersonal skills.
Provide industry experts a simple way to interact with students instead of visiting their colleges.

Provide industry experts to talk to a greater audience and use this greater audience in useful ways.
5.

Peepaal Barcamps
Peepaal Barcamps are an innovative process model to guide the students in the entire life cycle of their project. Peepaal aims to be as close to students as possible in this regard. Peepaal engages face to face with the students during the course of their project through various Project BarCamps and campus events.
We have already conducted a number of BarCamps in the first season where we addresses close to 1000 students across various colleges across Pune. Starting January we will conduct an additional 18 Barcamps across 10 colleges in Pune where expect to work with close to 1500 students on their projects.
Some of the colleges that we are currently work with include Symbiosis, Nowrosjee Wadia, PICT, MIT, VIT, Fergusson, Modern, SP College.
6.

Peepaal Linked-in community
Peepaal has setup a linked in community. This is the place where the industry experts, students and faculty will get together for discussions and debates. These discussions will give Peepaal great insights into the initiative and further improving the initiative.
http://www.linkedin.com/e/gis/1454357/1D32262ADD49
7.

Get Involved !!!
All of us are aware that our educational system needs a lot of support if we want to sow the seeds for transformation in society for the future. The source for innovation and execution lie in our future students and it is all of us as experienced professionals who are best suited to provide this support. All it would take is a few hours of your time online or offline to make this impact. You can join us in our discussions online, on the portal, in the linked in community or join us for the Barcamps.
The number of Industry professionals have grown rapidly since we have started and we have close to 50 Industry professionals registered for the initiative and over 800 students impacted by the program. We do however need a lot more industry participation to ensure we have significantly broader impact across a larger number of students. If you are an Industry Professional, Faculty or a student and if all of this makes sense to you and you would like to join us on this initiative drop us a line at peepaalcampus@gmail.com and we would be happy to meet up with you to get started.
What to expect – Industry Professionals
An industry professional who wants to get involved with Peepaal should expect to:
Conduct Mock Interviews
Discuss and Refine Project Ideas
Mentor Projects Online
Own Technical Focus Areas
Drive Technology Trends
Support Campus Contact Programs
Collaborate with your campus
Discuss and Collaborate with Peers online
All you need is 2 hours a week
What to expact – Students
A student who gets involved in Peepaal can expect the following help:
Prepare for Placements
Identify, Plan and Execute Projects
Identify Technical and Soft Skill Needs
Showcase Competencies
Understand Technology Trends
Plan and execute Barcamps
Collaborate with Industry Experts
Discuss and Collaborate with Peers online
All you need is a few hours a week.
Related links:
Know any other Pune initiatives that belong to this series? Let us know.