What: Pune OpenCoffee Club meeting on Understanding the Adobe Flash Platform – with senior computer scientists from Adobe India
When: Sunday, Jan 10th, 10am-1pm
Where: Symbiosis Institute of Computer Studies and Research, Atur Centre, Model Colony. Map.
Registration and Fees: This event is free for all to attend. No registration required.
Details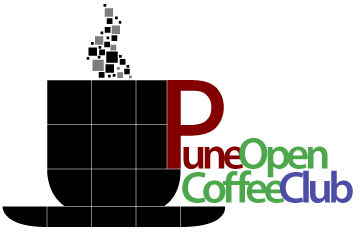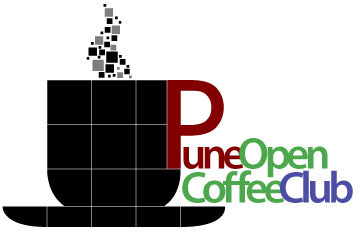 Harish, Ramesh & Sujit, from Adobe Systems (details below), are hoping to have an interaction with the Pune Open Coffee Club on Sunday, 10th January, from 10am to 1pm, at SICSR. They want to have an interactive session of Flash Platform and help members of the Coffee Club understand the Adobe stack of technologies.
The agenda is as follows:
30 minutes talk by Ramesh on Adobe Flash Platform stack, the possibilities and the vision for the future.
1 hour of under-the-hood session by Sujit Reddy on Rapid RIA development using Adobe Flash Builder for PHP and Java developers – Sujit is a Tech Evangelist @ Adobe and a leading Flex, Java and PHP blogger / speaker.
30 minutes preview of Interaction design and User experience design innovations by Adobe using the new tools from Adobe like Flash Catalyst and Flash Builder by Harish
About the speakers
Harish(Computer Scientist & Evangelist at Adobe Systems)
Blog: http://blog.flexgeek.in/
Twitter: http://twitter.com/hsivaram
Harish's association with Adobe Flash started in 1998 and he has been a part of its evolution to its glorious present. Immensely passionate about anything pertaining to Adobe Flash, Harish has donned multiple roles ranging from application development, quality engineering and product engineering at Macromedia / Adobe for the past 5 years.
Ramesh Srinivasaraghavan(Sr. Computer Scientist and Evangelist at Adobe Systems)
Twitter: http://twitter.com/sriragam
Ramesh has worked on a variety of technologies over 17+ years. He holds an M. Tech in Computer Science and Engineering from IIT Mumbai. Ramesh has led R&D initiatives at top technology companies and has a wealth of experience working with several product and web 2.0 companies. Ramesh is immensely passionate about computational linguistics and artificial intelligence.
Sujit Reddy G(Technical Evangelist for Flash Platform at Adobe)
Blog: http://sujitreddyg.wordpress.com
Twitter: http://twitter.com/sujitg
Sujit combines expertise in Flex, J2EE, and PHP, and he specializes in building enterprise applications on the Adobe Flash Platform. His blog focuses on the integration of Adobe Flex with Adobe LiveCycle Data Services ES and BlazeDS. Sujit holds a bachelors degree in civil engineering and masters degree in economics from BITS, Pilani.
Related articles by Zemanta