What: Startup Saturday Pune featuring Pune's mobile startups pitching to a Panel of Experts
When: Saturday, 9th January, 3pm-5:30pm
Where: Pravara Centre for Management Research & Development, Off Senapati Bapat Road, Near Patrakar Nagar
Registration and Fees: This event is free for all to attend. Register here.
Details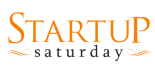 Startup Saturday Pune 3 is dedicated to Mobile vas and apps. We have selected companies building products for the mobile space, sms, value added services, voice recognition, apps for iphone and android.
The startups that are presenting are
Mobikon Technologies (Samir Khadepaun)
SMSONE (Ravi Ghate)
And we are discussing with a few interesting startups in the same
space. Nominations and suggestions are welcome.
These startups will make 5 minute lightening pitches followed by questions, suggestions, feedback, ideas and encouragement from our expert panel. Our panel of experts will include people from telecom, mobile handset companies, investors, IT companies, media and marketing experts. As said earlier, nominations, suggestions are welcome.
Send your nominations, suggestions, feedback to sandeep@actonbiotech.com. +91 98900 42670.