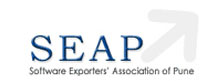 Later today, the Software Exporters Association of Pune (SEAP) and Nishith Desai Associates present a workshop on intellectual property that will cover the following areas:
Creation and Identification of protectable Intellectual Property and means of protection
Acquisition of Intellectual Property
Intellectual Property strategy and commercialization
Use of third party IP – precautions to be taken
ICT Patents – Indian Scenario
Remedies for breach of Intellectual Property
This is today, September 17th, from 2pm to 5pm at Dewang Mehta Auditorium, Bhageerath, Persistent Systems, S.B. Road.
For further details of this event, including detailed profiles of the speakers, see the PuneTech calendar entry. Note: this is different from the POCC event on copyrights and patents that will be held on Saturday 19th September, 4pm, at SICSR.