What: Startup Saturday Pune featuring a panel discussion and 3 startup pitches
When: Saturday, 12 December, 3pm-5:30pm
Where: Venture Center, NCL Innovation Park, Pashan Road. Map: http://bit.ly/VenCen (To reach Venture Center, go past NCL towards Pashan, pass the cricket ground adjacent to NCL and then you'll find NCL Innovation Park / Venture Center on the right hand side.)
Registration and Fees: This event is free for all to attend. Register at: http://startupsaturday.headstart.in/event.php?eid=11
Details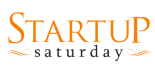 This time there is a little change in the format. The speakers make a short business plan presentation (read elevator pitch), followed by questions, suggestions, feedback and constructive criticism by the advisory panel. Then its open to the audience for a short time. For every startup, we will have one person from the same industry.
For this session the panel includes
Vasu Ramanujam, Director, http://www.entercoms.com
Girish Narasimhan, http://www.cfaw.in
A VC from Bangalore
Rahul Chandawarkar, Freelance Photojournalist
Sunil Nambiar, Managing Director, http://www.indiasoft.co.in
And ventures taking the hot seat are
Gautam Jayaraman http://www.uniken.com talking about TranSafe, a security product for banks
Basant K Gupta http://www.zeusnumerix.com talking about CAD CAM etc.
Kanhaiya Kale from http://www.indictranstech.com
And we have a startup showcase by Riyaaz Sheikh http://www.xtechindia.com talking about SMS platform.
Register at http://startupsaturday.headstart.in/event.php?eid=6. Call Sandeep at 98900 42670 or Vishwa at 99236 00353 for more details.