To increase the opportunities available to poor minority students the Ministry of Minority Affairs of the Government of India has started a new initiative to offer job oriented training programmes through various institutes throughout India. Pune's C-DAC, one of the premiere Government institutes for R&D in the information technology sector, will provide this training via their C-DAC ACTS (Advanced Computing Training School) center in Aundh, Pune.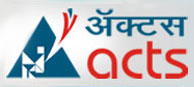 ACTS is C-DAC's existing insitute that provides IT training to graduate students. Here is an overview of ACTS from their website:
C-DAC Advanced Computing Training School (ACTS) was set up in 1993 to impart quality training in high-end technologies to existing and prospective users of advanced computing. Over the last sixteen years, the activities of ACTS have extended nationally through a network of more than 46 training centres spread across the country. C-DAC is committed to nation building through its Advanced Computing Training School (ACTS) and is the first Government Lab that has expanded its horizons globally, extending its high quality training services to countries like Mauritius, Ghana, Uzbekistan, Tajikistan, Myanmar,Tanzania, Dubai and Japan.
Now ACTS will start offering free training under this new scheme. The objectives of the scheme are to assist students belonging to the minority communities by way of special coaching for Coaching/training for jobs in the private sector such as in airlines, shipping, fisheries, information technology (IT), business process outsourcing (BPO) and other IT enabled services job oriented courses as per the emerging trend of employment in the private sector.
More details of eligibility criteria are given here.
Currently, two courses (both are 5 month courses) are offered:
Diploma in Embedded Programming. Minimum qualification BE/ MSC. This is a 5-month course.
Diploma in Java Programming. Minimum qaulification 10+3(BSc)
For more details, and other courses offered, see the C-DAC ACTS 'Coaching for Minority Community' site