For the last 2 years, KQInfoTech has been trying various experiments in trying to take the students that are output from our engineering colleges and then actually provide them with the education that the college should have been doing, and the Mentor India Internship in System Programming is one such initiative. They take on a batch of about 15 to 20 students and teach them system programming fundamentals with a very hands-on practical approach. While the students are learning, they are expected to work on actual Industry projects that KQInfoTech gets from other companies based on the reputation and vast experience of KQInfoTech's founders (and now a track record of KQInfoTech that is slowly being built). At the end of this 1-year program, students leave with a lot of real life experience, and most of them are either absorbed by KQInfoTech or find jobs in industry at the end of the program.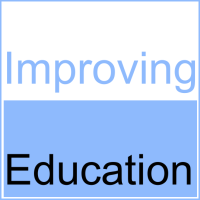 The best part of this is that the students actually get paid a stipend during this period. It is unfortunate that there exist companies in Pune today which actually charge students for the internship that the students do with them. This practice is, in my opinion, despicable. But the desperation of students is such that in many cases, they end up paying. In such a scenario, even an unpaid internship starts looking attractive to students. In this context, the fact that KQInfoTech is doing a 20-person classroom style training-cum-work internship with stipends is very commendable.
This is what we wrote about KQInfoTech in one of our previous articles about them:
Pune-based KQInfoTech is an organization started by Anurag Agarwal and Anand Mitra, both of whom chucked high-paying jobs in the industry because they felt that there was a desperate need to work on the quality of students that is being churned out by our colleges. For the 2 years or so, they have been trying various experiements in education, at the engineering college level. All their experiments are based on one basic premise: students' ability to pay should not be a deterrent – in other words, the offerings should be free for the students; KQInfoTech focuses on finding alternative ways to pay for the costs of running the course.
In January, they are starting their 4th batch, and looking for students to join this batch. The entrance exam is on 9th and 10th January. If you're a student interested in making a career in systems programming, you definitely need to appear. For more details see the KQInfoTech website.