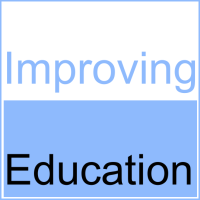 Pune-based KQInfoTech is an organization started by Anurag Agarwal and Anand Mitra, both of whom chucked high-paying jobs in the industry because they felt that there was a desperate need to work on the quality of students that is being churned out by our colleges. For the 2 years or so, they have been trying various experiements in education, at the engineering college level. All their experiments are based on one basic premise: students' ability to pay should not be a deterrent – in other words, the offerings should be free for the students; KQInfoTech focuses on finding alternative ways to pay for the costs of running the course.
This week, KQInfotech launches the second edition of "Mentor India: An Internship Program in System Programming",  for the people looking for making a career in the system programming.
It is a program in "Gurukul" tradition of education. There are two unique features of this program.
Cost: Your education does not depend on your capacity to pay. Not only your education is free, you also get stipend during this program.
Work experience: You are also getting real industry work experience during your education. During this course, you will get one year worth industry experience.
Does working in Linux Kernel, writing device drivers for Unix and Windows, writing system level programs that interacts closely with operating system interests you? But you don't have right skill sets for this.
KQInfotech is lead by people who have spend decades working in the area of file system, kernel programming, Linux kernel etc. They are ready to educate you in "Art of System Programming". Are you ready for all the hard and interesting work required?
It is a unique post graduate program for one year, which would provide you education as well as work experience. This program will cover Unix internals, Linux kernel programming, Multi-threading, Windows internals, Writing device drivers etc.
Please visit www.kqinfotech.com/mentoring/ for more details.
Candidates for this course will be selected based on an entrance exam and interview.
Entrance will be based on C, Data Structure, O/S concepts and aptitude test.
Entrance Exam details:
Date: 20th July
Time: 10:00 AM
Duration: 90 Minutes
Venue: A-201, Mitrangan, Near Kapil Malhar, Baner Road, Baner, Pune 411045
Email: mentoring@kqinfotech.com
If you're interested please fill the Online Registration Form for Entrance Exam.
Check out previous PuneTech articles on KQInfoTech. You might also be interested in the techstart program.