Under the newly announced PuneCleanTech banner, we're happy to announce the kickoff presentation by Dr. Balu Sarma (President and CTO of Praj Matrix, the world-class R&D initiative of Praj Industries) on Saturday, 17th April at 10am. We are indeed very fortunate to have an eminent technocrat like Dr. Sarma kickoff this new forum, enlightening us about all things CleanTech (and biofuels in particular). For some background about Praj Matrix, see this PuneTech report from last year.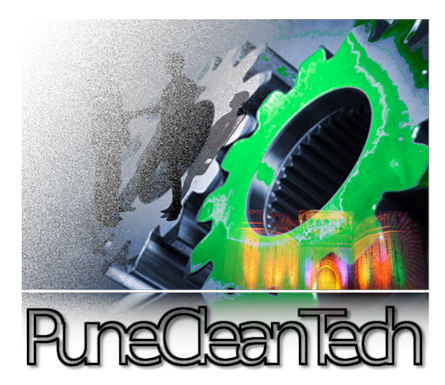 If Information Technology helped Indian Economy soar, CleanTech can push it to stratospheric heights. World over, CleanTech has already replaced IT as 'Tomorrow's Technology'. It's the next big wave. But what is it really? What's driving CleanTech to be billed as 'bigger than IT, Bigger than Internet, Bigger than anything the world has seen'? What do esoteric terms such as Biofuels, Geothermal, Reverse Osmosis, Algal Fuels, Passive Solar, PhotoVoltaics really mean? What are the advantages of these technologies? Which of them are relevant to India? Why? And finally, why should we really care about it all?
Come listen to Dr. Balu Sarma answer all these questions and more. Confirm what you know. Understand what you don't. Meet other CleanTech enthusiasts. Ask Questions. Get Answers. Be Informed. It's our future we will be talking about!
When: Saturday, April 17th, 10am
Where: Venture Center, NCL Innovation Park, Pashan Road. Map: http://bit.ly/VenCen (To reach Venture Center, go past NCL towards Pashan, pass the cricket ground adjacent to NCL and then youâll find NCL Innovation Park / Venture Center on the right hand side.)
Registration and Fees: This event is free for all to attend. Free seating on First Come, First Seated basis only
Further Info: Contact Harshad Nanal (harshadnanal@gmail.com), Anil Paranjape (amparanjape@gmail.com)
About PuneCleanTech
PuneCleanTech is a special interest group of PuneTech focusing on Clean Technologies. It is an awareness, education, and networking platform to showcase Clean Technologies developed and used in and around Pune, one of the largest Industrial hubs in India. The network brings together technology professionals, entrepreneurs, students, policy makers, investors, and citizens interested in Energy Efficiency, Renewable Energy, Waste management, Water Management, and Environmentally-Friendly Design/Development/Delivery Alternatives to Traditional Products and Services. PuneCleanTech is run by Harshad Nanal (harshadnanal@gmail.com), Anil Paranjape (amparanjape@gmail.com)
with support from PuneTech and NCL Venture Center.
About NCL Venture Center:
Venture Center – a CSIR initiative – is a not-for-profit company hosted by the National Chemical Laboratory, Pune. Venture Center strives to nucleate and nurture technology and knowledge-based enterprises by leveraging the scientific and engineering competencies of the institutions in the Pune region in India. The Venture Center is a technology business incubator specializing in technology enterprises offering products and services exploiting scientific expertise in the areas of materials, chemicals and biological sciences & engineering.