What: "Financing Your Startup" Startup Saturday Pune event with Indian Angels Network and Ganesh Natarajan
When: Saturday, Sept 11, 3pm-6pm
Where: MDC Hall V. 1st floor, Auditorium Building, YASHADA, Baner Road.
Registration & Fees: This event is free for all. Register here
Financing your venture – with Ganesh Natarajan / IAN

Financing your venture is the most challenging tasks for a start-up. Itâs easy to get customers, employees, technologies but finance is tricky. 10 years ago, you could have gone to a VC. Today that is not an option. So how do you finance your start-up?
Thankfully there are lots of other options. Funds are available from friends and family, angel investors, government bodies like MSME, SIBRI, NMITLI, incubators and angel Investorâs networks.
To throw light on this subject, we are getting veterans who have been there, done that for Startup Saturday Pune 10. Mr. Ganesh Natrajan, Chairman of NASSCOM and Global CEO, Zensar, will give the keynote address. He wears various hats. Here he will represent the Pune chapter of "Indian Angel Network"
Tentative Agenda
3:00 – 3:15 Introduction
3:15 to 3:45 Key Note address by Mr Ganesh Natrajan, Chairman of Nasscom and Global CEO of Zensar Technologies.
3:45 to 4:00 Funding schemes from Government of India, by Kaushik Gala, NCL Venture Center 4:00 to 4:15 Crowd funding as an option by Satish Kataria, Grow VC
4:15 – 4:30 Lightening pitches from three promising startups
4:45 – 5:00 Closing Remarks
5:00 – 6:00 Networking and Snacks (On the House)
About IAN – Indian Angel Network
The Indian Angel Network(IAN) is India's first angel investment network and looks to invest up to US$ 1 mn, though their sweet spot is between US$ 200K to 400K. Apart from funding, the Network also seeks to provide mentoring, strategic thought leadership and leverage the Network's network for the investee companies. The Network has met with early successes and has already invested in 22 companies across multiple sectors.
Indian Angel Network(IAN) currently has over 125 members drawn from across the country and some from overseas, including leading lights from diverse sectors . Members include people such as Jerry Rao, Saurabh Srivastava, Pramod Bhasin, Raman Roy, Rajiv Luthra, Pradeep Gupta, Sunil Munjal, Arvind Singhal and institutions such as IBM, SIDBI, Spice Televentures, Intel, etc.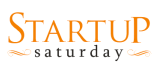 About Startup Saturday
Startup Saturday, Pune, is a forum aimed at deepening the skills of startup community in Pune to make more successful startups coming out of the city through creation of a vibrant innovation ecosystem. As with other cities, SS Pune will also be held on second Saturdays of the month.
A SS session is about rich-discussions on topics of interest to startups in the city. A typical session would have only about 25% of time devoted to talk/presentation and rest of the time time dedicated to freewheeling discussion as that is where, in our experience, the audience makes the best use of the available expert.