What: Product Camp Pune – A Collaborative, User-Organized, Conference (i.e. a barcamp) on Product Management and Marketing
When: Sunday, August 1st, 10am-4pm
Where: Symbiosis Institute of Computer Studies and Research, Atur Centre, Model Colony. Map.
Registration and Fees: This event is free for all. Register here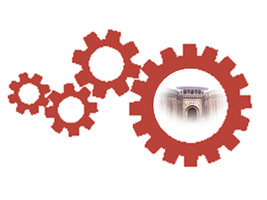 The Importance of Product Management and Marketing
Have you ever wondered why some really cool products fail in the market, and some products that seem really stupid succeed? Have you ever noticed that some of the best features of the products you're working on are hardly used by anybody? Have you ever completely failed to understand the roadmap of your product?
If you have experienced any of the above, you're not alone. Most people, especially techies, and especially Indian techies, have a very poor understanding of what customers really want, what they need, and what they would be willing to pay for. This is the job of Product Management and Marketing. Most people's career would improve significantly if they spent some time acquiring this skill, or at least understanding the basics.
Mark Pincus, founder and CEO of the incredibly successful Zynga Games (the creators of FarmVille), has this to say about what skills you should focus on acquiring for career advancement:
If you can be a product manager, you can acquire the experience of acting as a CEO. The skills gained in product roadmapping, prioritizing tasks, interoffice communications, customer understanding, and product marketing are absolute necessities for being an effective enterprise lead.
Similarly, Marc Andreessen, the creator of Netscape, successful serial entrepreneur, and investor points out that "the only thing that matters" for success of a startup is product/market fit. Product/market fit means being in a good market with a product that can satisfy that market. If you don't have product/market fit, then you're bound to fail, no matter how great your product is, and no matter how great your team is. With a bad product/market fit, you'll struggle for years trying to find customers who don't exist for your marvelous product, and your wonderful team will eventually get demoralized and quit, and your startup will die.
This is a new area for techies in India
For obvious reasons. Most of the work in the software technology sector in India has either been software services for companies abroad (in which case your company has no control over the product roadmap), or product development for companies whose main markets are in the US/Europe (in which case, the people doing product management/marketing are in US/Europe).
However, as the tech industry in India slowly matures, more and more product management and marketing roles are becoming available.
Here's your opportunity to get started along this path
ProductCamp Pune is a collaborative, user organized unconference, focused on Product Management and Marketing topics. ProductCamp is a great opportunity for you to learn from, teach to, and network with professionals involved in the Product Management, Marketing, and Development process.
And it's free.
Just register here and show up.