What: Talk about Solar Energy, by Madhu Atre, President of Applied Materials India
When: Saturday, 16 January, 10am to 12noon
Where: Venture Center, NCL Innovation Park, Pashan Road. To reach Venture Center, go past NCL towards Pashan, pass the cricket ground adjacent to NCL and then you'll find NCL Innovation Park / Venture Center on the right hand side. Map
Registration and fees: This event is free for all to attend. No registration required.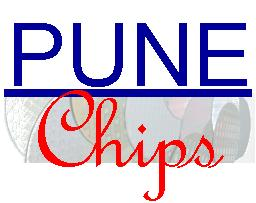 India – A Bright Solar Future
As global warming begins showing its bad side, it is important for everyone to harvest new and renewable sources of energy. Applied Material is and continues to be a pioneer in the field of solar energy. Madhu will talk about trends in solar technologies, viability, opportunities (especially software/services related) from an India perspective
About the speaker – Dr. Madhu Atre
Dr. Madhusudan V. Atre (Madhu) is the President & Managing Director of Applied Materials India. As the leader of the Applied Materials India management team, he is responsible for strategy and operations in India; and ensures alignment, coordination and execution of all product development, business, and operational activities. Dr. Atre represents Applied Materials in India to the employees, customers, business partners, local and central government officials. He also provides executive leadership at all the India sites, and is the Applied Materials India legal representative. With over 24 years of experience in the semiconductor and computer industries after his PhD, Dr. Atre has also donned other technical, management and leadership roles â as the Vice President and Managing Director of LSI India, founding Managing Director and Vice President of Agere Systems India, founding director of Lucent Technologies Microelectronics Division, and several management positions at Texas Instruments India, and Indiaâs Defence R&D Organization
Dr. Atre has published/authored more than 40 technical papers/articles in reputed journals/conferences, as well as thought leadership articles on semiconductor and solar industry; and also lectured in many technical and industry forums. He holds a 5 year integrated M.Sc. degree in physics from the Indian Institute of Technology (IIT) Bombay, and a Ph.D. in theoretical physics from the Indian Institute of Science (IISc) Bangalore. He has been a research scientist at the Tata Institute of Fundamental Research (Mumbai), Physical Research Laboratory (Ahmedabad), and universities in the US and Italy.
About PuneChips
PuneChips is a special interest group on semiconductor design and applications. PuneChips was formed to foster an environment for growth of companies in the semiconductor design and applications segment in the Pune area. Our goal is to build an ecosystem similar to PuneTech for companies in this field, where they can exchange information, consult with experts, and start and grow their businesses.
PuneChips has been started by Abhijit Athavale, president and CEO of Markonix, and a high-tech marketing consultant. He has 16+ years of high-technology industry experience. Prior to Markonix, Abhijit spent over 11 years at Xilinx, Inc. in various engineering, applications and marketing roles. In his role as a marketing consultant, he has held executive management positions at several companies. He has a masters degree in electrical engineering from Texas A&M University and a bachelors degree in electrical engineering from University of Pune. He is an accomplished speaker and author of several publications including a book.
For more information, see the PuneTech wiki profile of PuneChips, and/or join the PuneChips mailing list.
Please forward this mail to anybody in Pune who is interested in semiconductors, chip design, VLSI design, chip testing, and embedded applications.