What: Overview of the field of electronics packaging – by Dr. Sandeep Sane, Intel Corp, (Ph.D. CalTech)
When: Saturday, 10 July, 10:30am to 12:30pm
Where: Venture Center, NCL Innovation Park, Pashan Road. To reach Venture Center, go past NCL towards Pashan, pass the cricket ground adjacent to NCL and then you'll find NCL Innovation Park / Venture Center on the right hand side. Map
Registration and fees: This event is free for all to attend. No registration required.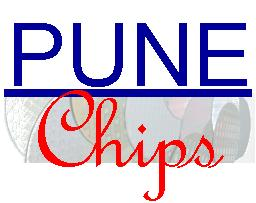 Electronic Packaging – Materials and Mechanics Challenges
Electronic packaging has typically been defined as providing an enabling function and a space transformer between the IC feature sizes and the board & system level interconnects and over years it has grown to become a ubiquitous part of the overall electronic assembly. In certain market segments, such as flash memories, the package has evolved to become a key product differentiator and performance enabler. The scope of electronic packaging is very broad across multiple application areas such as CPUâs and Chipsets for the desktop, mobile and server segments, hand-held and wireless devices, telecom components & network processors, and memory devices; with each segment potentially having its unique set of demands and constraints such as the form factor, function, cost, reliability requirements, thermal and electrical performance.
To ensure that right technical and cost-effective solutions are defined, developed and deployed across the different market segments, electronic packaging provides significant research and development challenges and opportunities across multiple disciplines including materials, mechanics, reliability, thermals, high speed interconnects, power delivery and manufacturing.
This presentation will first provide an overview of current and future package technologies and associated demands in the different market segments, followed by focusing on some of the recent progress made in addressing some of the mechanics and materials challenges and highlight opportunities in future packaging technology development.
About the speaker – Dr. Sandeep Sane
Sandeep Sane received his Ph.D. from California Institute of Technology, Pasadena in Aerospace Engineering with major in Solid Mechanics. He holds M.S. in Aeronautics, California Institute of Technology and B.Tech in Mechanical Engineering from Indian Institute of Technology, Bombay (Mumbai).
Sandeep is currently a Technology Development manager in the Assembly and Test Technology Development (ATTD) organization, Intel Corp., Chandler. He manages a technical team of 30 engineers including an experimental mechanics laboratory; equipped with start of art analysis and validation metrologies. His team is chartered to deliver fundamental understanding of various mechanical issues in electronic packaging, establish roadmaps for ATTD and work directly with Intelâs customers (OEM/ODMs) and suppliers to resolve mechanical issues. He is also responsible for delivering novel mechanical analysis, material characterization and validation techniques to help optimize design, material and process changes to deliver reliable and cost effective solutions for Intelâs packaging technologies. Sandeep has led and participated in numerous taskforces and management review boards to resolve critical issues in a timely manner impacting Intelâs bottom-line. Prior to joining Intel, he was a Development Staff Engineer with IBM, Endicott, NY, working in Mechanical & Thermal Analysis group.
Sandeep has filed for more than 15 patents and have published several technical articles in various conferences and journal proceedings. He is also a recipient of numerous awards across Intel for his technical contributions. He is a member of ASME, IEEE and an active member of organizing committees for ASME and IEEE conferences. He also serves on Industrial Advisory Board for Mechanical Engineering at University of Colorado, Boulder and NSF review committee.
About Venture Center
Entrepreneurship Development Center (Venture Center) – a CSIR initiative – is a not-for-profit company hosted by the National Chemical Laboratory, Pune. Venture Center strives to nucleate and nurture technology and knowledge-based enterprises by leveraging the scientific and engineering competencies of the institutions in the Pune region in India. The Venture Center is a technology business incubator specializing in technology enterprises offering products and services exploiting scientific expertise in the areas of materials, chemicals and biological sciences & engineering.
About PuneChips
PuneChips is a special interest group on semiconductor design and applications. PuneChips was formed to foster an environment for growth of companies in the semiconductor design and applications segment in the Pune area. Our goal is to build an ecosystem similar to PuneTech for companies in this field, where they can exchange information, consult with experts, and start and grow their businesses.
PuneChips has been started by Abhijit Athavale, president and CEO of Markonix, and a high-tech marketing consultant. He has 16+ years of high-technology industry experience. Prior to Markonix, Abhijit spent over 11 years at Xilinx, Inc. in various engineering, applications and marketing roles. In his role as a marketing consultant, he has held executive management positions at several companies. He has a masters degree in electrical engineering from Texas A&M University and a bachelors degree in electrical engineering from University of Pune. He is an accomplished speaker and author of several publications including a book.
For more information, see the PuneTech wiki profile of PuneChips, and/or join the PuneChips mailing list.
Please forward this mail to anybody in Pune who is interested in semiconductors, chip design, VLSI design, chip testing, and embedded applications.